Treatment Options for Chipped Teeth: Fixing Your Smile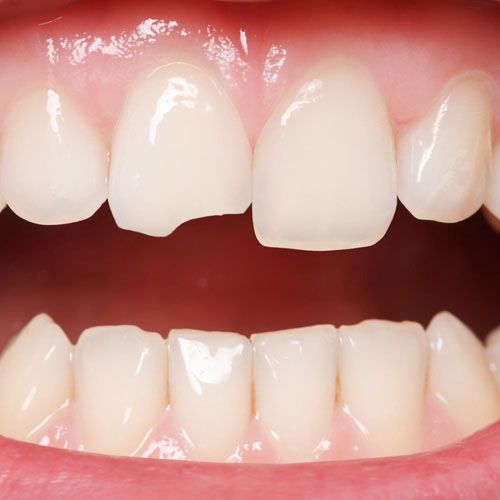 If you have chipped a tooth or multiple teeth, you know that it can have both cosmetic repercussions as well as dental health ones. Your smile may not look as good as it once did if the front teeth are chipped, and you may notice issues with tooth sensitivity and dental pain when biting or chewing.
Dr. Charles A. Robertson and Dr. Nicholas Perry Orchard know this well, and they've helped plenty of patients in and around Corpus Christi fix their teeth through advanced cosmetic dentistry procedures as well as the use of dental restorations. Below are some of the most common treatments for chipped teeth.
Dental Bonding for Minor Chips
When a tooth has just a minor chip, it makes a major difference to the look of your smile. Thankfully a simple dental bonding procedure may be all that's required to make that chipped tooth look perfect again.
Dental bonding involves the application of a tooth-colored resin to a tooth in order to rebuild the damaged structure. When this is done, the resin blends in with the tooth structure and makes your smile look absolutely perfect.
Porcelain Veneers for More Serious Chips
When dental bonding is not an ideal option for addressing a chip, that's where porcelain veneers come into play. Porcelain veneers are thin shells of dental ceramic that help conceal flaws from view. When in place, a porcelain veneer can make a smile look absolutely pristine.
Even though a porcelain veneer is thin, the material is made of tooth-colored, semi-transluscent material that adjoins to the tooth structure and makes the tooth look perfect. In addition to chips, porcelain veneers are also ideal for treating cracks, stains, gaps, and tooth misalignment.
Inlays and Onlays for Major Chips
When a tooth is severely damaged, the best option to consider is an inlay or onlay. These kinds of dental restorations are like larger versions of traditional fillings, though they are able to replace the entire biting surface of a tooth.
Inlays and onlays come in metal and tooth-colored form. Generally the metal inlays and onlays are ideal for the molars while the tooth-colored restorations are ideal for the more prominent teeth.
Dental Crowns When a Tooth Is Seriously Damaged
When a tooth is severely damage and very little healthy structure remains, the best option for saving the tooth is a dental crown. Dental crowns are caps that fit over a tooth that has been severely harmed. The crown will protect the tooth from more damage while also restoring the bite strength of the tooth in the process.
As with inlays and onlays, dental crowns also come in tooth-colored and metal forms. We can determine the ideal type for you during the consultation process.
Contact Our Practice to Learn More About Treating Chipped Teeth
If you have chipped teeth and would like to learn more about your options for treatment, we encourage you to contact our cosmetic and restorative dentistry center today. Dr. Charles A. Robertson and Dr. Nicholas Perry Orchard will help your smile look perfect again.
Related to This