Caught between Extremes: Tooth Sensitivity to Hot and Cold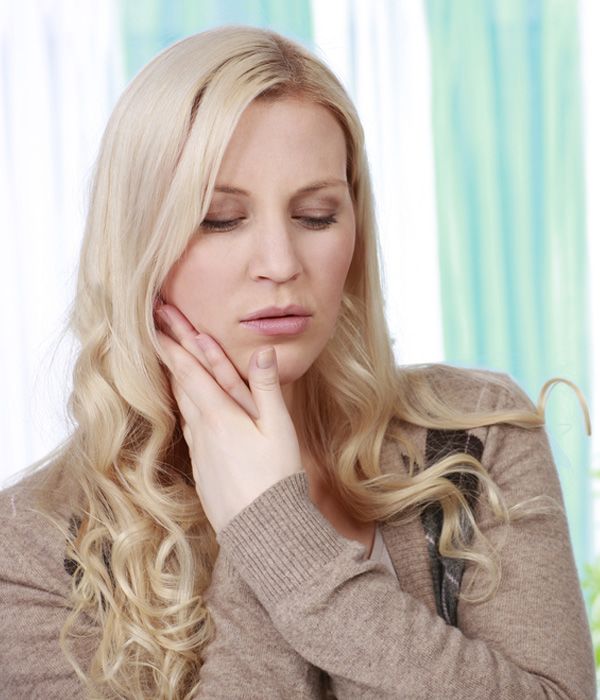 If you experience tooth sensitivity when exposed to hot and cold temperatures, you may find eating certain foods and drinking certain beverages inconvenient, if not painful. At this point, you might have become accustomed to this tooth sensitivity, accepting it as part of your daily life. Maybe you simply avoid these foods and beverages, whether you love them or not; perhaps you maneuver them strategically in your mouth around the teeth that bother you. Whatever the case, your tooth sensitivity clearly affects your quality of life. Here's some good news for you: thanks to restorative dentistry, that quality of life can be returned to normal.
Drs. Charles A. Robertson and N. Perry Orchard offer numerous treatments to address tooth sensitivity to hot and cold at their Corpus Christi, TX cosmetic and general dentistry practice. They will first examine your mouth to determine the underlying cause or causes of your tooth sensitivity and then recommend the treatment plan most likely to resolve the issue as effectively and conservatively as possible. You will emerge from treatment able once again to tolerate hot and cold temperatures and enjoy the full range of foods and beverages that you love.
If you are suffering from tooth sensitivity to hot and cold, please don't hesitate to schedule your initial consultation with Dr. Robertson or Dr. Orchard today.
Why Do Teeth Become Sensitive to Hot and Cold Temperatures?
Teeth can become sensitive to hot and cold temperatures for any number of reasons. Identifying the precise cause or causes is essential to effective treatment of the issue. The most common causes of tooth sensitivity include:
Exposed dentin: Dentin is the layer of the tooth that lies directly beneath the protective enamel layer. It is far more sensitive and vulnerable to damage than enamel. When enamel becomes worn, increased tooth sensitivity is therefore very likely.
Exposed tooth roots: Like dentin, the tooth roots are protected from exposure to bacteria, debris, and other outside elements. The gums and a protective coating called cementum provide exceptional protection, but when they begin to erode, the highly sensitive tooth roots become exposed, leading to increased sensitivity.
Chipped and cracked teeth: Chips and cracks in teeth will expose the sensitive dentin.
Root canal infections: If tooth decay has reached a root canal, causing the dental pulp contained within to become infected, one of the early symptoms may be sensitivity to hot and cold.
How Do Dr. Robertson and Dr. Orchard Treat Tooth Sensitivity?
Once Dr. Robertson or Dr. Orchard has diagnosed the cause of the tooth sensitivity, he will suggest a treatment plan. This plan may include:
In-office fluoride treatments
The use of a special desensitizing toothpaste
A tooth-colored filling to replace small areas of decay
Porcelain veneers to cover front teeth that have suffered superficial enamel erosion
Dental crowns to cover teeth that have suffered enamel erosion or decay affecting extensive parts of the visible surface area of the tooth
Root canal therapy if the tooth sensitivity can be attributed to infected dental pulp
Learn More about Tooth Sensitivity to Hot and Cold
To learn more about tooth sensitivity to hot and cold temperatures, please contact our cosmetic and general dentistry practice today.
Related to This