Give Your Oral Hygiene Routine a Boost with Tongue Scrapers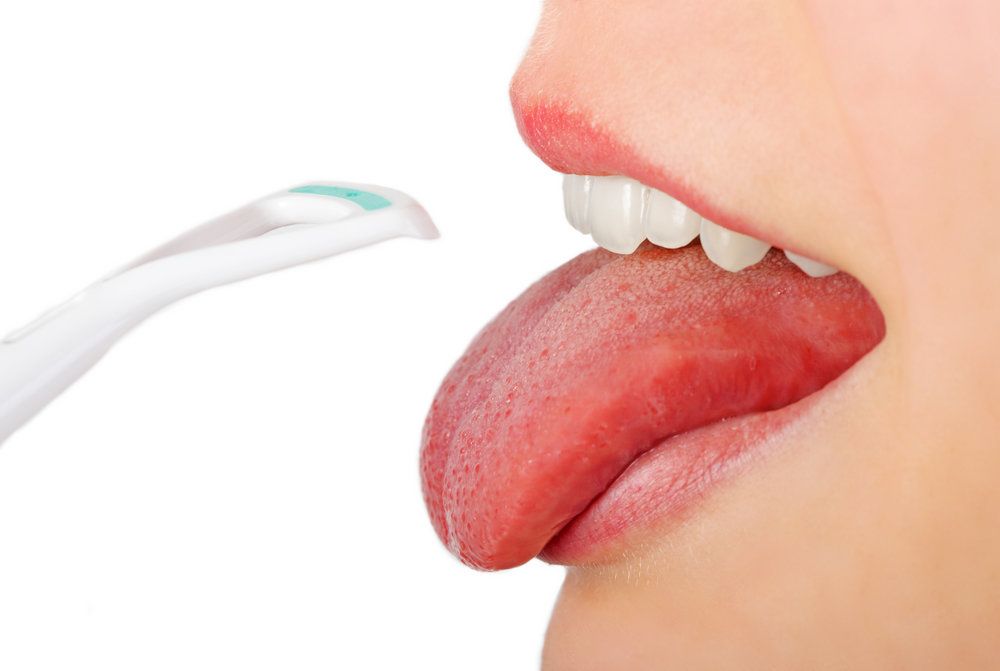 Restorative dentistry treatments can help improve your oral health and boost your confidence. Sometimes, even with a healthy smile, the mouth may feel less than fresh because of food debris and bacteria left on the tongue. This is where a tongue scraper can help. Tongue scrapers make a good addition to any brushing and flossing routine, adding an additional level of freshness.
Find out why you may want to add a tongue scraper to your oral hygiene routine as we take a closer look at the benefits of tongue scrapers in this overview from Corpus Christi, TX dentists Charles A. Robertson and Nicholas Perry Orchard.
What Are Tongue Scrapers?
Tongue scrapers are an oral hygiene tool specifically used to clean the tongue. Tongue scrapers come in a variety of shapes, sizes, and materials, and are commonly made of plastic, but may also be found in steel or copper.
The Benefits of Tongue Scrapers
There are many benefits to adding a tongue scraper to your oral hygiene routine. While anyone can benefit from tongue scrapers, those who regularly find their mouths don't feel fresh even after brushing and flossing often benefit most. Some notable benefits of tongue scrapers include:
Reduces bad breath: Food debris, bacteria, and dead skin cells can collect on the tongue, causing bad breath. Tongue scrapers remove the odor-causing bacteria and debris, helping to reduce bad breath.
Makes the mouth feel fresher than brushing alone: The same food remnants, bacteria, and dead skin cells that cause bad breath can make the mouth feel less than fresh. By physically removing this debris, tongue scrapers can the mouth feel fresher and cleaner than brushing alone.
Can help alleviate a coated tongue: A coated tongue refers to a condition in which dead skin cells, bacteria, and food remnants collect within the nodules of the tongue. For those with a coated tongue, a tongue scraper can help clean the tongue of trapped debris and improve oral health.
Removes more debris than a toothbrush: Using a toothbrush to clean the tongue isn't as effective as using a tongue scraper. This is because the bristles of a toothbrush are often too soft to remove dead skin cells, bacteria, and food remnants. Tongue scrapers are sturdy enough to remove debris, making them better for cleaning the tongue than a toothbrush alone.
May improve sense of taste: When the tongue is coated with dead skin cells and food remnants, the taste buds may be blocked, decreasing a person's ability to taste. By scraping away skin cells and food debris covering the taste buds, some people have found tongue scrapers improve their sense of taste.
How Do I Add a Tongue Scraper to My Oral Hygiene Routine?
It's very easy to add a tongue scraper to your daily oral hygiene routine. Most people find it best to scrape their tongues in the morning, when their breath and mouth feel least fresh, so you may wish to do the same.
To use a tongue scraper, place the scraper at the back of your tongue and pull it forward to the tip of your tongue. After each sweep, rinse any debris from the tongue scraper and repeat the process until no more debris comes off the tongue.
Discover More Ways to Improve Oral Health
Adding a tongue scraper to your oral hygiene routine is just one way to make your mouth feel fresh and clean. For more tips to improve your oral health, we welcome you to schedule a consultation with Dr. Robertson or Dr. Orchard.
Related to This