Treatment for a Jutted Tooth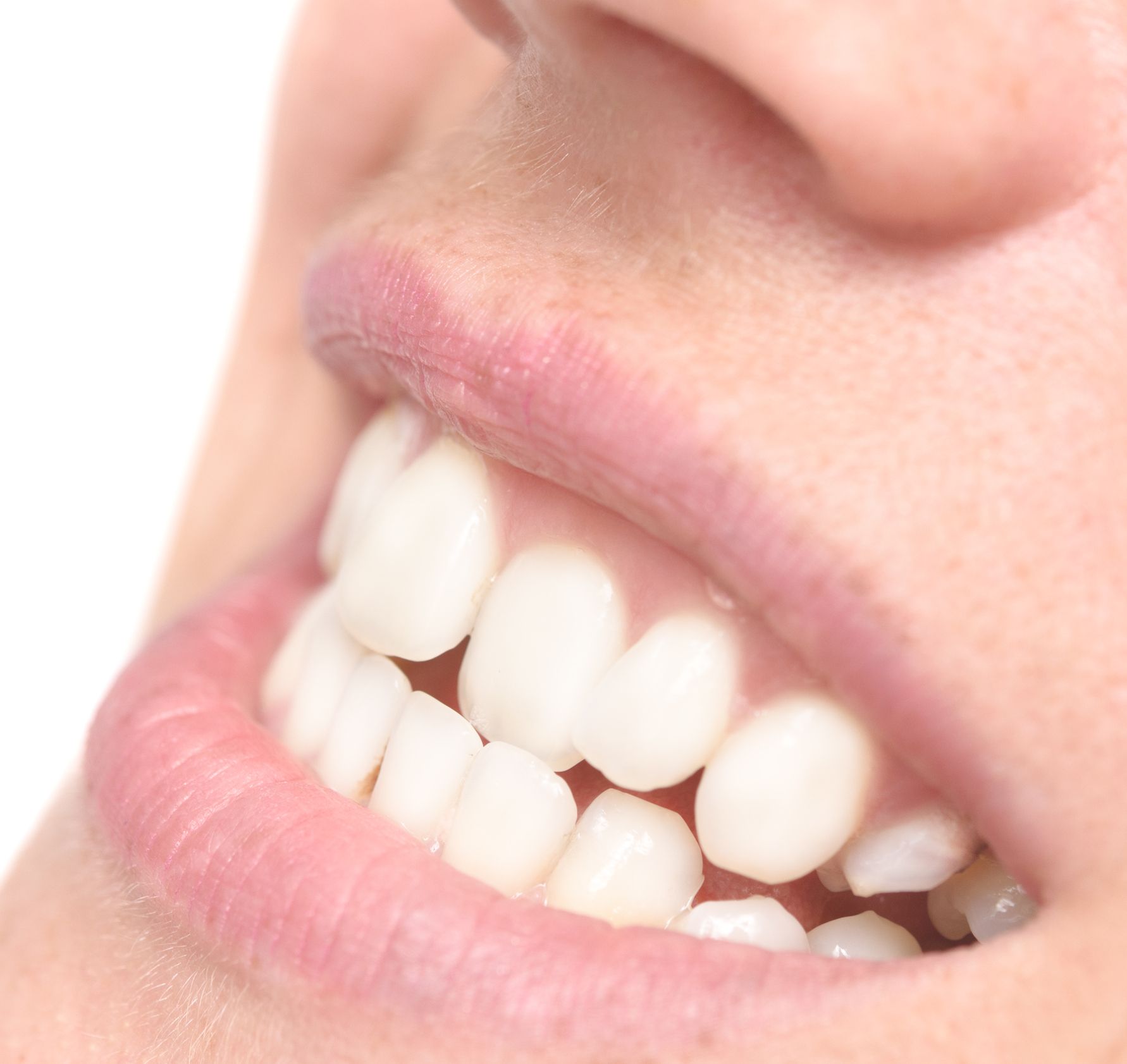 Ideally, all the teeth would sit squarely in their proper position. Unfortunately, that is rarely the case. Most people have some degree of alignment issues, even if it is just a single tooth that sticks out of place. A jutted tooth sits more forward than adjacent teeth. It can interfere with oral functions and compromise the appearance of the smile.
At the dentist office of Dr. Charles A. Robertson and Dr. Nicholas Perry Orchard, patients can undergo cosmetic dentistry treatments to address aesthetic flaws and enhance the beauty of the smile. Treatment for a jutted tooth at our Corpus Christi, TX practice can help patients feel more confident when smiling.
Here, patients can learn about the treatment options available to provide them with a more uniform and attractive smile.
Porcelain Veneers
Porcelain veneers are the "go-to" treatment when it comes to cosmetic flaws. These thin, natural-looking shells sit over the facial surface of the teeth to conceal any imperfections that may be present. Aside from hiding blemishes such as stains, discoloration, chips, and fractures, porcelain veneers can conceal minor alignment problems.
Prior to applying porcelain veneers to the teeth, we remove a thin layer of the natural tooth enamel. The removal of tooth enamel is vital to achieving a close and secure fit. In the case of a jutted tooth, removing some tooth enamel helps ensure that veneers sit flush with adjacent teeth.
Porcelain veneers are an excellent option for treating a jutted tooth, especially when the patient has other imperfections that they'd like to correct.
Dental Crowns
Dental crowns restore damaged teeth and improve the appearance of teeth that are flawed or misshapen. During dental crown treatment, any compromised tooth structure is removed. We will preserve as much natural tooth structure as possible to ensure the strength of the tooth.
After taking molds and digital images of the mouth, a custom crown will be fabricated. Dental crowns are designed to blend in with the natural teeth and give patients a flawless smile. Thanks to CEREC technology, we are able to design, fabricate, and place a dental crown all in a single day.
Invisalign®
Most patients who have a jutted tooth are able to quickly improve the appearance of the smile through porcelain veneers or dental crown treatment. However, if a jutted tooth is just one of the alignment problems a patient is experiencing, more extensive treatment may be needed.
Invisalign® corrects common malocclusion problems as effectively as traditional braces, but it does so in a manner that is much more comfortable and discreet for patients. Invisalign® aligners are nearly invisible plastic trays that sit over the teeth to apply subtle force and pressure.
Throughout treatment, patients will progress through a series of aligners that will gradually improve the position of the teeth and correct any issues with the bite. At the end of treatment, patients will benefit from straighter and healthier teeth.
Contact Us
If you have a jutted tooth that you'd like to treat, contact us at your earliest convenience to learn more about our comprehensive range of cosmetic dentistry treatments. Dr. Charles A. Robertson and Dr. Nicholas Perry Orchard can go over our treatment techniques and recommend a plan that is most appropriate for your unique situation.
Related to This