Dental Implant Side Effects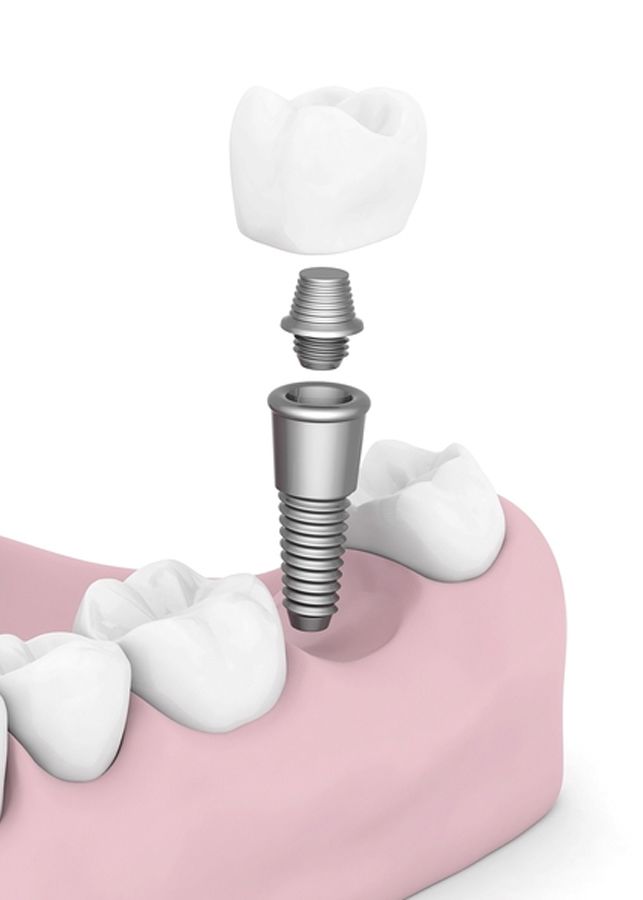 When someone has experienced adult tooth loss, there is no greater restorative dentistry treatment than dental implants. Dental implants replace the roots and crown of a tooth to provide the most stable and durable missing tooth treatment.
Dental implants are placed via oral surgery, so patients can expect the procedure to result in some side effects. Here, Dr. Charles A. Robertson and Dr. Nicholas Perry Orchard review the most common dental implant side effects that are experienced by their Corpus Christi, TX, patients.
Pain or Discomfort
Anesthetic is used to keep patients comfortable throughout their dental implant treatment, but as with any other surgery, discomfort is likely to develop as the effects of anesthesia wear off. While most of our Corpus Christi patients do not struggle with significant pain, a degree of discomfort is normal. Patients are likely to feel especially tender at the treatment site, but the entire mouth may feel sore, as well as the cheeks on the side of treatment.
Discomfort from dental implant treatment usually only lasts a few days. To minimize discomfort, patients can use over-the-counter pain medication, as directed. If pain is substantial, patients can talk to our doctors about prescription pain medication, but in most cases this is not necessary. Ice packs can also be helpful in numbing the area to improve comfort. Finally, it is important that patients stick to post-surgical care instructions, including dietary restrictions, to promote comfort and healing, and avoid treatment complications.
Bleeding
Bleeding is usually not a big concern after dental implant treatment, but patients may notice a little bit of bleeding or oozing at the implant site. Patients can gently bite down on gauze packing to control bleeding. Bleeding usually lasts no more than a day or two, and is likely to be intermittent.
Inflammation
Inflammation, or swelling, is the most common side effect of surgery, and oral surgery is no different. Swelling occurs after surgery because the body sends extra blood to the surgical site. The blood carries oxygen and nutrients that are key to healing. Inflammation is most likely to affect the gums immediately surrounding the implant site, but swelling may also be noticeable in the cheeks and face.
Inflammation will slowly dissipate as the patient heals. Swelling should improve significantly within the first few days after treatment, but some inflammation may linger for a week or two. Ice packs and cold compresses are very effective at controlling and easing swelling.
Bruising
Not all of our Corpus Christi patients experience bruising after dental implant treatment, but if bruises do develop, it is not cause for concern. Some patients notice light bruising on the cheeks or side of the face where the implants were placed. Any visible bruising should fade within a few days.
Get In Touch
Dental implants provide patients with the closest replica to their natural teeth. If you have experienced adult tooth loss and would like to learn if dental implants are right for you, send us a message at your earliest convenience. You can also call our dental practice at (361) 992-3011 to schedule an appointment with Dr. Charles A. Robertson or Dr. Nicholas Perry Orchard.
Related to This